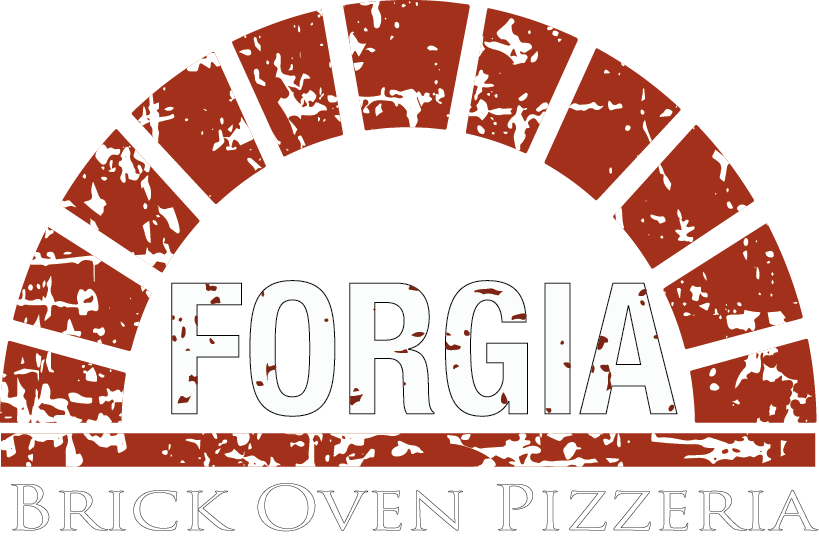 Forgia Brick Oven Pizzeria is Suffern's
newest brick oven pizzeria serving you delicious authentic Italian cuisine in a casual setting. Family owned and operated, with over 40 years' experience crafting the perfect pizza using only the freshest ingredients. Dine-in or take out, buon appetito!
Forgia Brick Oven Pizzeria Online Ordering
---
Place orders online for pickup, curbside, or delivery.
Available Wednesday thru Saturday from 11:15 PM to 8:30 PM
Delivery starts at 3 PM to local Suffern area with a $30 minimum and cash only.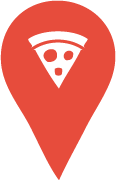 Location & Hours
Forgia Brick Oven Pizzeria
1a Suffern Place
Suffern, NY 10901
(across from the Lafayette Movie Theatre)
HOURS
Monday – Saturday 11AM to 9PM
Closed Sunday
Facebook Reviews
[fblike]
Google Reviews
Susanne Kernan
20:10 11 Dec 17
Wonderful home-style cooking and brick oven pizza. By the end of the evening, we felt we were visiting a village Cafe in Italy, truly warm and welcoming.
Brian Salyer
18:51 22 Sep 17
Amazing place. Amazing food. Reasonable price. Friendly staff. A+. Highly recommended. Huge meatball parm!!!
Katie Tierney
18:53 22 Sep 17
This place was recommended by locals and rightfully so! Delicious pizza (had the classic N.Y. pizza) and tiramisu! And they gave us their famous fried dessert called Zippoli on the house!!
Bill Doyle
13:13 19 Aug 17
I have been here a couple times for lunch. I love their pizza! The crust is thin and crunchy just like a brick oven pizza should be.
oniel rodriguez
17:56 18 Jan 18
Visiting from Miami. We are a family of 12, and we all loved the different pizzas we ordered. We were sitting right away, and had great service. Would definitely visit again if in the area.
Joan Carrozza
21:12 18 Jan 18
We love Forgia. The brick oven pizza is phenominal and the staff personable and efficient. We have been there a few times and already they know us. The pasta is great too.
Ren Dan
12:03 29 Jan 18
Great pizza. Friendly staff. Good prices. Highly recommend!
Jim Comstock
20:19 01 Mar 18
Absolutely delicious gourmet pizza and great service!
Stephen Taylor
21:58 27 Mar 18
Stopped by while passing through town. Great service and delicious food. It also seems like the owners put lots of thought into the decorations and interior design of the place. It was very nice.
Mill Yanare
02:28 08 Apr 18
Awesome experience each and every time I go here. Great food great dessert and even gave me zeppolis. The service friendly and accommodating and as always there was parking. Places on the street to park and not to far away was a parking lot. Didn't have to pay to park
Nickitas Georgas
21:17 27 Apr 18
True old world brick oven pizza. Price is ok for quality. Familiar, taverna-style dining.
Ashley Hutson
15:29 04 Jul 18
unbelievable pizza! They make every thing fresh and authentic. Love coming here!
Diane Domenick
23:07 30 Jul 18
Excellent small Italian restaurant with great food. Pizza by the personal pie. No slices.
Geno Guerrero
16:55 03 Aug 18
Personal pies hit the spot when you're on the go. Light, crispy crust. Great sauce. Fresh toppings. One of the best tasting pizzas in Rockland.
Nick Drossos
23:18 21 Sep 18
Great food was totally blown away for what I expected in that area but would definitely visit again
Joey L
13:33 09 Oct 18
This place is amazing, first time customer and very satisfied with the pizza, pasta, and customer service.
ros burnstein
01:31 21 Oct 18
Excellent non corporate mom&pop local italian spot. Fresh. Delicious. Authentic. Worth every penny. Will be back. Reccomend HIGHLY!
Jesse Tao
01:28 06 Dec 18
The calamari appetizer was amazing. Garlic knots a bit on the salty side but good with sauce. The pizza was good but I felt like they made the crust first and then added the sauce/toppings and reheated vs making it all fresh. Overall still a good dining experience
emily garcia
21:09 02 Jan 19
Very familiar place. Delicious home food and friendly environment, that's priceless.
Brian Snapp
00:12 06 Jan 19
Great menu, the food is chef quality ... I suggest you go beyond the pizza menu (though the brick oven pizza is excellent), and stay for an espresso (or start with an espresso). I've not tried takeout yet but there's always good food to take home after eating in. We leave stuffed! Fast and attentive staff makes it a 5 star dining experience.
Stephanie Aromando
23:28 23 Jan 19
Really enjoyed this place! Friendly service goes a long way with me- delicious food helps too! Had a casual business lunch here; our server was super attentive and the food was great. I'll definitely be back!!
Pawel Pajda
03:05 08 Mar 19
Great traditional food nice staff
Tony Jackson
21:49 30 Mar 19
Great food! Like home cooking
Donald Keene
21:10 31 May 19
GMacc
13:07 30 Jun 19
Everything is full of flavor and fresh. A couple of my favorites are the prosciutto and arugula pizza, and the hot wings
charles carway
23:24 28 Jul 19
We had pizza & wings, both delicious, and good wine.
Benjamin Graves
14:48 08 Aug 19
This spot never disappoints. They serve great food for fair pricing, there no long wait even when the place is full.
F Cantu
16:39 26 Aug 19
I had an excellent time at this restaurant. We enjoyed the amazing environment and the menu. The waiters are very affable. I'm glad we finally managed to eat here.
Myra Mazzei
12:38 30 Aug 19
A very nice family establishment. Get the garlic knots!
vu345346 nguyen
20:18 19 Sep 19
They serve large dishes and for reasonable rates. very friendly staff. Great work.
Sonitec Fire , Security & Video
18:21 29 Sep 19
This is the original Pizza King from Mt. Vernon. Guy and his family make this like being home.....but better. Brick oven pizza is amazing but so is everything.
Anita Viccica - Toss
02:12 20 Oct 19
Our go to Italian food place! The people who own and work there are wonderful. The food is fresh and delicious!
Tom Fossati
22:39 24 Oct 19
Great Italian restaurant 🇮🇹 outdoor seating too
Matt Rogers
20:40 28 Jan 20
Consistently high quality, great crust and flavorf6 sauce... And reasonably priced too. Delicious!
Herman H.
13:27 13 Feb 20
Freshly prepared food, friendly service, great people who care about their customers. What's not to like? Took my 7 year old there and he always reminds me of how good the pizza was.
Michi M
02:32 24 Apr 20
Great food! Very accommodating. They have made dishes that were not on the menu, just asked.
Ryan Hanys
07:01 21 May 20
Incredible food. The owner is super nice and even went out of his way to help our local crew team fundraiser. If your looking for some pizza different than your average delivery, go here!
Stephanie Parenti
19:37 25 Sep 17
The pizza was great and the service was good. Overall very pleased
rudy m
12:20 17 Mar 18
Pizza good, place ok service also.
Valkyrie Rising
13:02 03 Apr 18
Very friendly, great pizza and some cozy nice decor. Much needed in the area.
Jaime Squillini
14:35 17 Nov 18
Good food at good prices. Everyone is very nice. Some food is rather bland but would definitely go back for a simple dinner! They accommodate special requests... stuffed shells with vodka sauce. Yum!
hstriker48
03:08 14 Jul 19
You want Italian? This guy knows how to make great Italian food in the fabulous downtown Suffern, NY. Pizza is Italian neapolitan quality and is heated by a brick wood burning oven. Italian food is great with many great original Italian sauces. Salads are on the small side, but the pizza and dishes make up for it. Overall, great Italian place, but the salads need improvements.
Mick Madej
01:37 20 Jul 19
Great pizza, if not the best in the area. The location and Decor inside are just meh... But if you're ordering out than it's awesome.
John Henry Pasquale
13:20 23 Dec 19
Great authentic Italian food. I love the tortellini and alfredo. Huge portions with a tad of love. Food is outstanding.
Andreas Runggatscher
23:19 23 Jan 20
All good. Friendly service as well
See All Reviews
Something is wrong.

Instagram token error.